GOVERNANCE AND LEADERSHIP
Pleroma Academy is led by Co-founder Mylande Edoun Odjo who serves as the Executive Director and is accountable to the Board of directors. Her scope of work encompasses strategic direction, plans and policies, effective oversight, regulation, motivation, and partnerships that integrate all administrative systems building blocks to achieve results.
Mr. Ousmane Odjo
Founder
Ousmane Adjaho O. is the founder of Pleroma Academy and Pastor of Pleroma Glory House. He holds a Degree in English from the University of Benin in 2008, a Bachelor's degree in Christian Leadership from the Redeemed Christian Bible College in 2016 and a Master's Degree in Business Administration from the Australian Institute of Business in 2017.
He served as a secretary, interpreter and assistant to the resident pastor of Action Chapel International Benin in Porto-Novo under the leadership of Rev. Rotimi Cephas Oluwaseyitan. Thereafter, secretary and administrator of Action Chapel Benin in Cotonou from 2008 to 2015 under the leadership of Apostle Yemi Adefarasin and Bishop Derek Nunekpeku.
He is a passionate Man of God who strongly desires to see families restored and the youth fulfilling their destiny in Christ. He is married to Mylande Edoun and a father of three amazing boys.
Mrs. Mylande E. Odjo
Co-founder
Mylande Edoun ODJO is a passionate wife and mother,  a dynamic entrepreneur and motivator. She is known for her advocacy for a balanced lifestyle and strong desire to see young people fulfilling their destinies.
She co-founded Pleroma Academy with her husband, Ousmane Odjo. She was born in 1981 in Benin where she completed her primary and secondary education. In 2003, she graduated from the Alliance Française d'Accra, with a Higher National Diploma in office management.
Her professional career began at Feligames, under the Ghana National Lottery and then at CFAO Ghana from 2003 to 2006. Back to Benin in 2007, she worked for Ten (10) years at OMA GROUP in BENIN  and in Ghana.
Passionate about studying, she obtained a Bachelor in Christian Leadership from the Redeemed Christian Bible College in 2016 and also pursuing a Master's Degree in Global Management from Robert Kennedy College in Switzerland.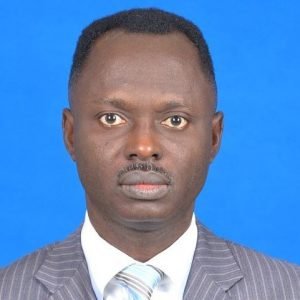 Mr. Rotimi Oluwaseyitan
Board Trustee
Rotimi Oluwaseyitan received a bachelor's degree in economics, from the Obafemi Awolowo University Ile-ife Nigeria, in 1994 and an MBA from Linton University College Malaysia, in 2014.
He is currently a Ph.D. candidate in Putra Business School of University Putra Malaysia. As an ordained minister of the gospel, Rotimi has been actively involved in Christian ministry, for close to three decades. He has served as a Pastor, and member of the board, at one of the regional Headquarters of Action Chapel International. He has also been privileged to be a member of the Board of Elders Morris Cerullo World Evangelism USA, in 2011/2012.
He is the president and founder of Rotimi Oluwaseyitan Ministries Inc. Alabama USA, and the Lead Pastor of Christ Royal Assembly Malaysia.