The Administrative functions of the institution are headed by the Executive Director. She is responsible for overseeing the day to day administrative and financial affairs of the institution.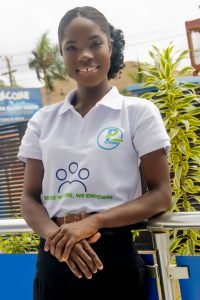 Majorie Lamptey – Mensah
Buiness Administration & Finance
My name is Majorie Lamptey – Mensah. I studied Communications at the Ghana Institute of Journalism and currently working as an Administratior and Phonics tutor with Pleroma College.
Being part of a movement that is passionate about impacting individuals and society through education, is a great delight; especially when it's about impact, it cannot be overemphasized.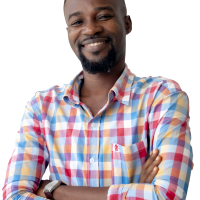 Fialor Alexander Saviour
Teaching Staff
I am Fialor Alexander Saviour. I studied Psychological Foundation in Education at the University of Cape Coast and also hold a certificate in Elementary Education (America High Scope Education) and a TESOL certificate in English.
Being part of this great vision of Pleroma College has been fulfilling as an English tutor who is passionate about instilling the art of reading and writing into great young people.
Media & Communication
Pleroma College uses Social media as its means of disseminating and propagating its activities, news, events and its image. Our approach towards our targeted and potential group is done in a more friendly yet professional way. The Media and Communications team uses innovative measures in reaching audience, growing and sustaining good followership through great content.
Social & Community Affairs
Pleroma College's Social and community affairs  is responsible for the coordination of all our social programmes and is the link between the community and Pleroma College. We encourage all stakeholders with Pleroma College to visit our page for all social updates. For more information, please send an email to hello@pleromacollege.edu.gh
GOVERNANCE AND LEADERSHIP
Pleroma College is led by Co-founder Mylande Edoun Odjo who serves as the Executive Director and is accountable to the Board of directors. Her scope of work encompasses strategic direction, plans and policies, effective oversight, regulation, motivation, and partnerships that integrate all administrative systems building blocks to achieve results.